A unique experience in an ideal decor, ice-skating or walking on the Lac de Joux is an unforgettable moment that you have to experience once in a lifetime!
At winter's coldest, the 9.5-square kilometres of the Lac de Joux transform into an immense natural ice-skating rink. The banks of the lake are animated by refreshment stands held by local organisations, while ice-skaters, walkers and families set off to have fun on the frozen surface of the lake. The most popular spots on the lake are in the villages of Le Pont and L'Abbaye as well as at the beachs of Le Rocheray in Le Sentier. And not far away, Ter lake offers families the same joys of gliding on the lake's surface on a more modest scale. Access the lake in the village of Le Séchey.
Safety instructions
Even if the lake is open, it is not without danger to venture on the ice as conditions can change at any time. It is therefore necessary to respect the signs in place:
Red flag = DANGER, access strictly forbidden
Green flag = open section within an area delimited by stakes
Caution remains the order of the day, as well as common sense on everyone's part.
The right conduct:
Respect the instructions of the guards on site
Do not throw pebbles on the ice
Remove your litter
PRACTICAL INFORMATION

Skate rental
The Cordonnerie Mouquin offer a wide range of skates for rent in its store at Le Sentier, from Monday to Saturday. During busy weekends, rental stands are also set up on the lake.

Important information: sometimes the quality of the ice on the lake is not conducive to skating (snow-covered surface, bumpy ice).
Access/parking in case of heavy traffic
It is recommended to use public transport.
For visitors with a private vehicle, please respect the traffic directions and designated parking areas.
What conditions must be met for the lake to freeze?
The freezing of the lake is a natural phenomenon that depends on several weather factors. The following conditions must be met for an opening to be possible:
Series of very cold nights (-15°C/-20°C)
Smooth water (no wind)
Cold and short days (December to February)
Minimum ice thickness of between 7 to 10cm

THE FROZEN LAKE IN PICTURES
IN THE LAST CENTURY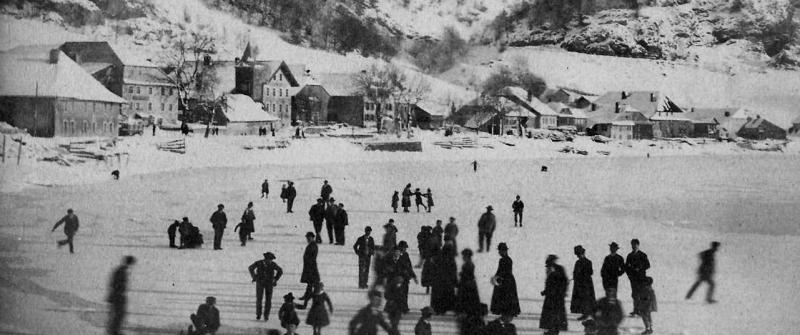 RECENT pictures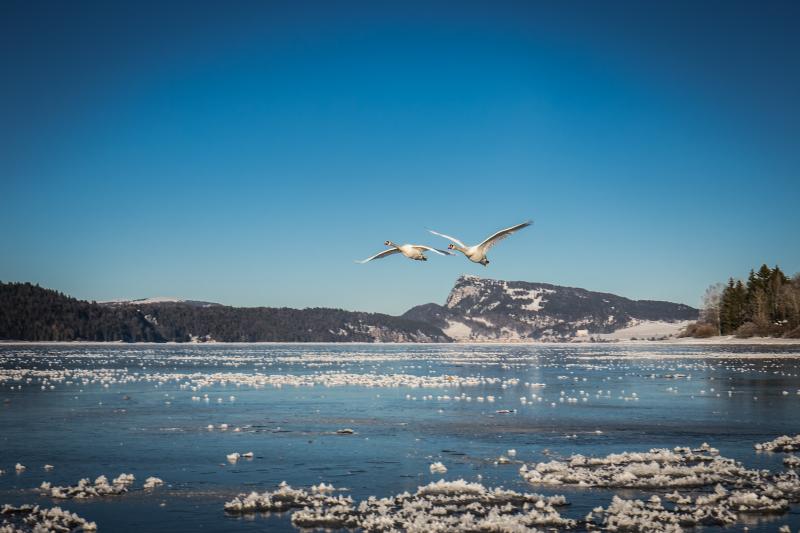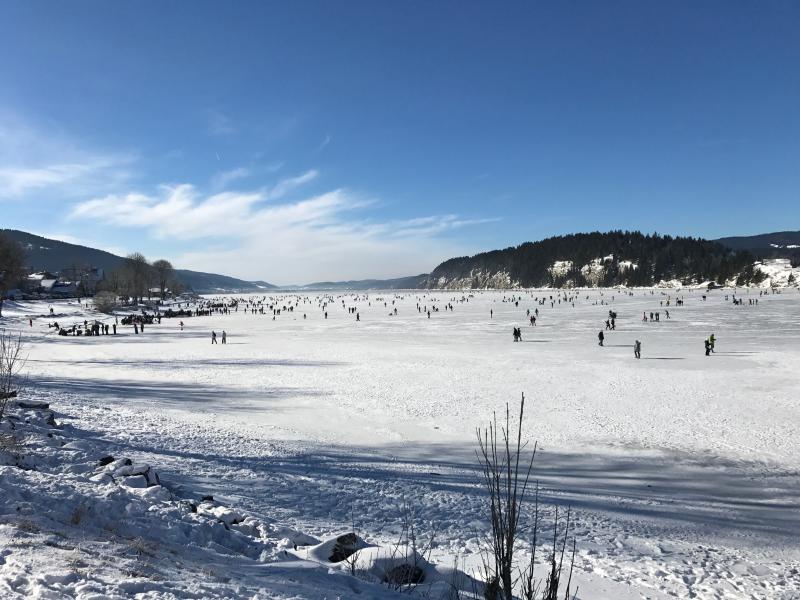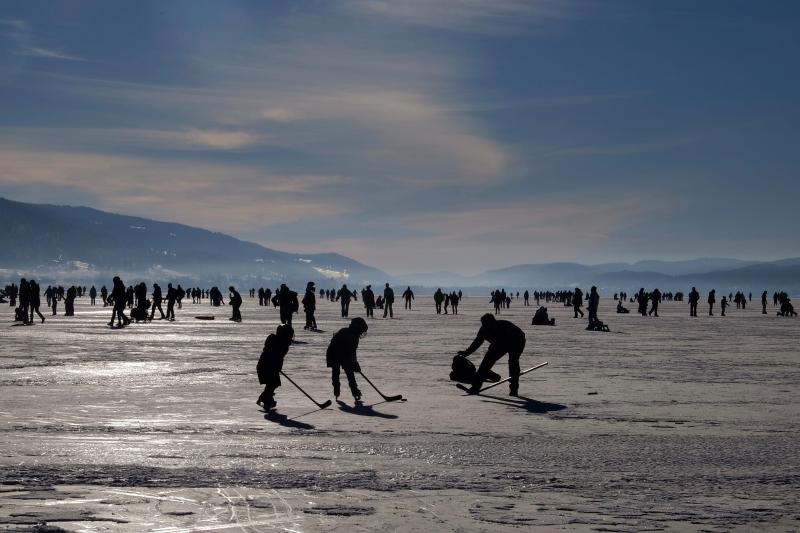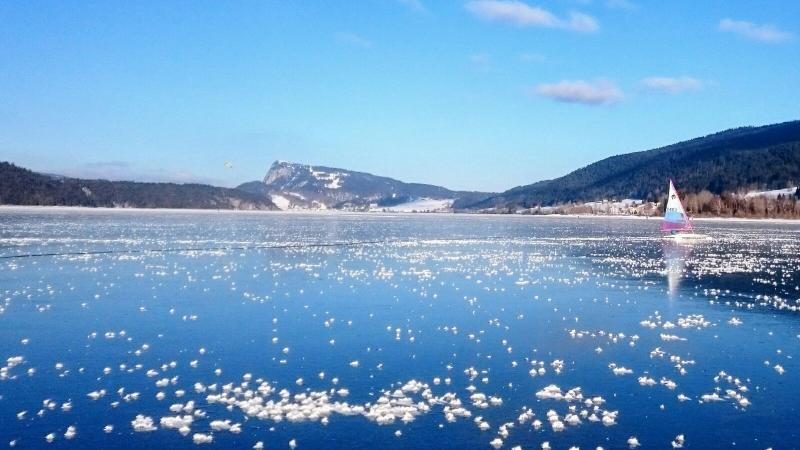 Copyrights: Renaud Decollogny / Fabrice Hiertzeler / Jo Maxwell Scott / Vallée de Joux Tourisme