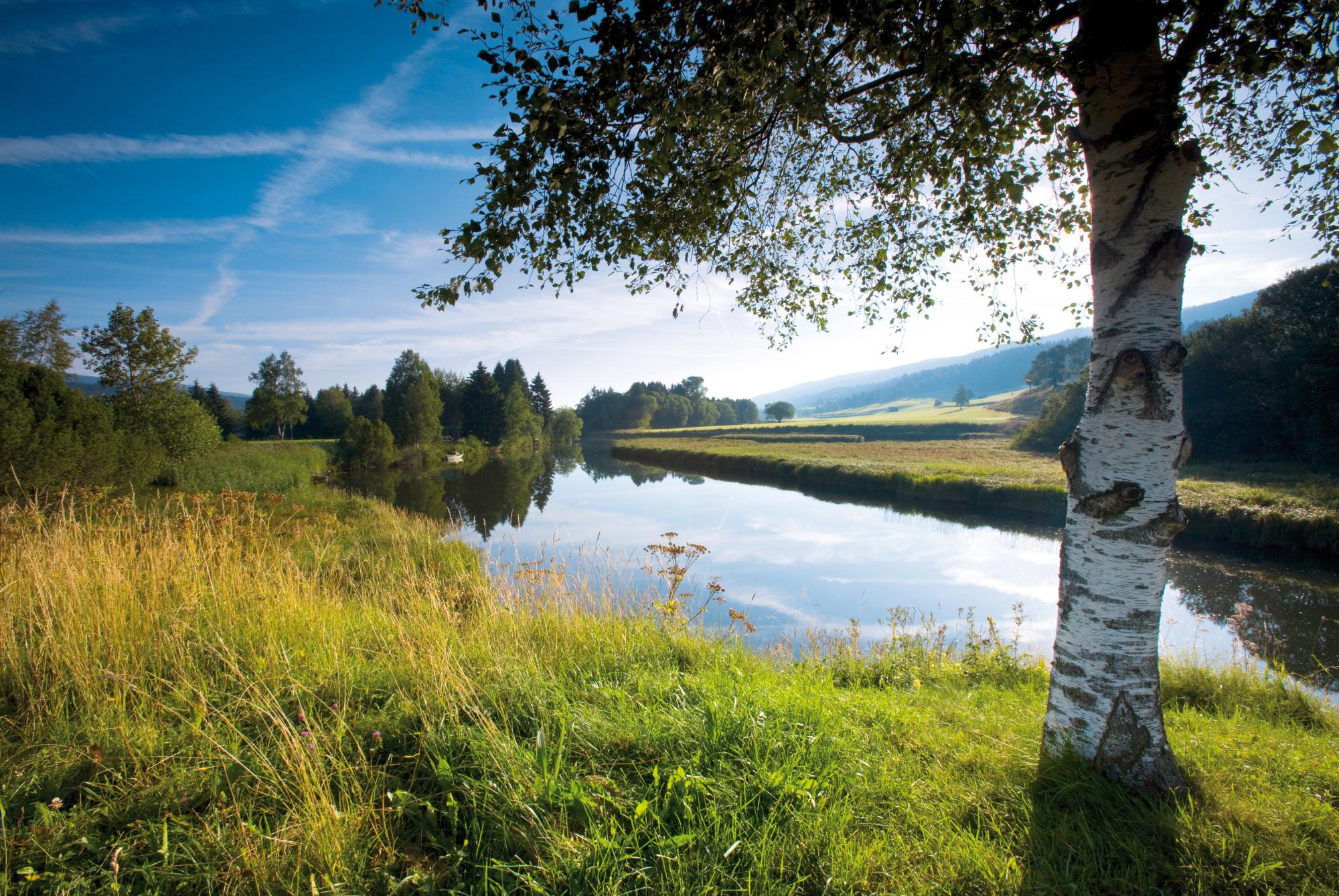 The Jura vaudois nature park
The Jura vaudois nature park contributes to the preservation of a unique natural environment, over a 568km2 territory, with almost 40'000 inhabitants, through numerous activities.
Just a few kilometres away from Geneva, Lausanne and Yverdon-les-Bains, the Jura vaudois nature park includes 34 localities, stretching from the peak of the Dôle to the medieval village of Romainmôtier. To the north is the Vallée de Joux, renowned for its lakes and watchmaking expertise. On the other side of the mountain range, overlooked by Mont Tendre, the villages of the Jura foothills offer unobstructed views of Lake Geneva and the Alps. Numerous activities, hikes and excursions allow the visitor to discover its great landscapes and its traditionnal dry-stone walls.

Recognized as a Regional Nature Park by the Swiss Confederation in 2013, the park was created on the initiative of its inhabitants. It is distinctive for its extraordinary landscapes and its rich natural and cultural heritage. The Jura vaudois nature park acts in favour of the local economy, sustainable tourism, respect for the environment and the quality of life for its inhabitants.
Espace Découvertes (visitor center)
The "Espace découvertes" is the first public reception area in the Jura vaudois Nature Park. Located at the Marchairuz Pass, it has two objectives: to inform and guide visitors.
Programme of activities
From discovery to tasting, from meeting to exploration, the Jura vaudois Nature Park offers each year a programme of guided excursions for all publics.
Labelled products
Local products with the "Product of the Swiss Parks" label are made from local raw materials from the park's territory, with a view to sustainability.
For more information...
Contacter le Parc Jura vaudois