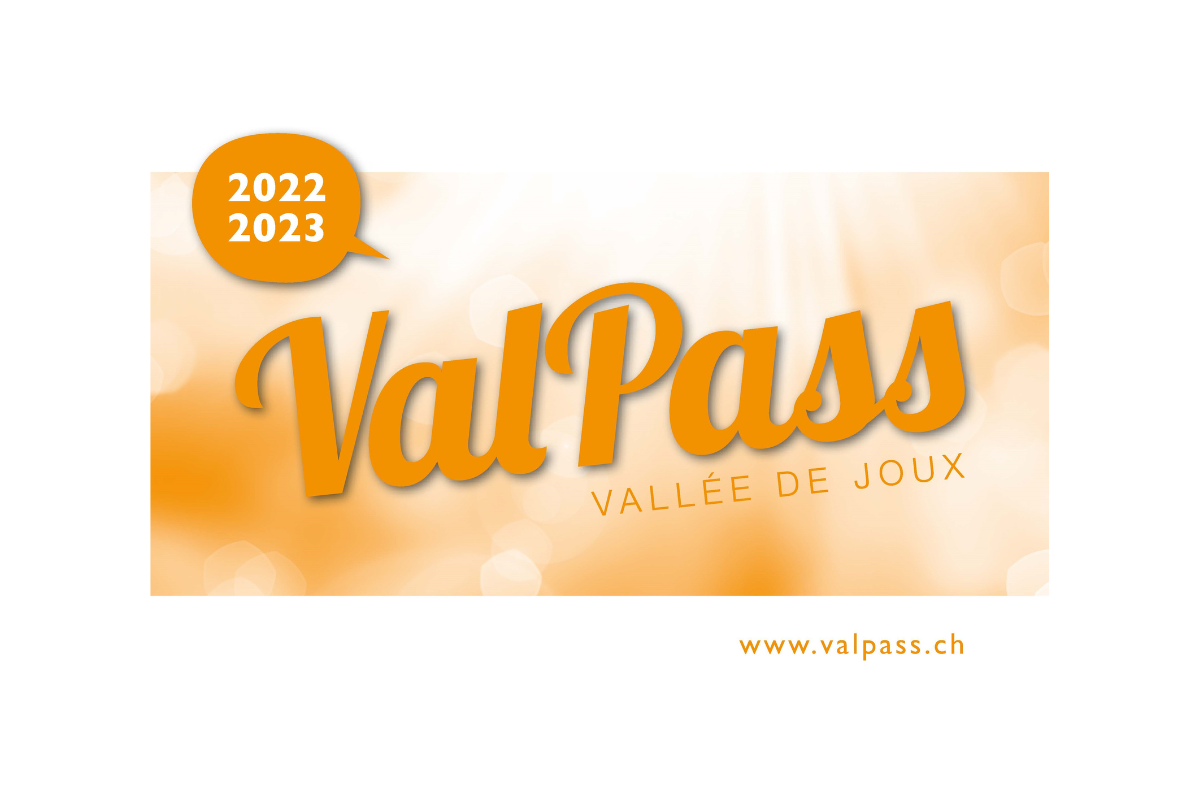 ValPass guest card
The ValPass guest card is free with every night spent in partner accommodation and offers a host of benefits, including free travel on public transport.
When you stay in a hotel, holiday flat, chambre d'hôte or campsite, ask your accommodation provider for your ValPass. For as little as one night's stay in partner accommodation in the Vallée de Joux, you can benefit from the ValPass guest card. This offers you a number of advantages, as detailed below.

The ValPass is issued to every tourist who pays the tourist tax (one card per person) when checking in to an establishment. Each card is personal, non-transferable and nominative. It is also issued to children accompanied by their parents from the age of 6. Services are free for children aged 0 to 5 accompanied by an adult. Dogs accompanied by an adult also receive a ValPass. For all other transport services, the Mobilis fare applies.

The ValPass is not valid for the transport of bicycles. Owners of bicycles must pay an additional half-fare ticket for the train and bus.

The first journey from the guest's place of arrival (e.g. railway station) to the accommodation is at the guest's expense. No reimbursement will be made by public transport, the accommodation provider or Vallée de Joux Tourisme.