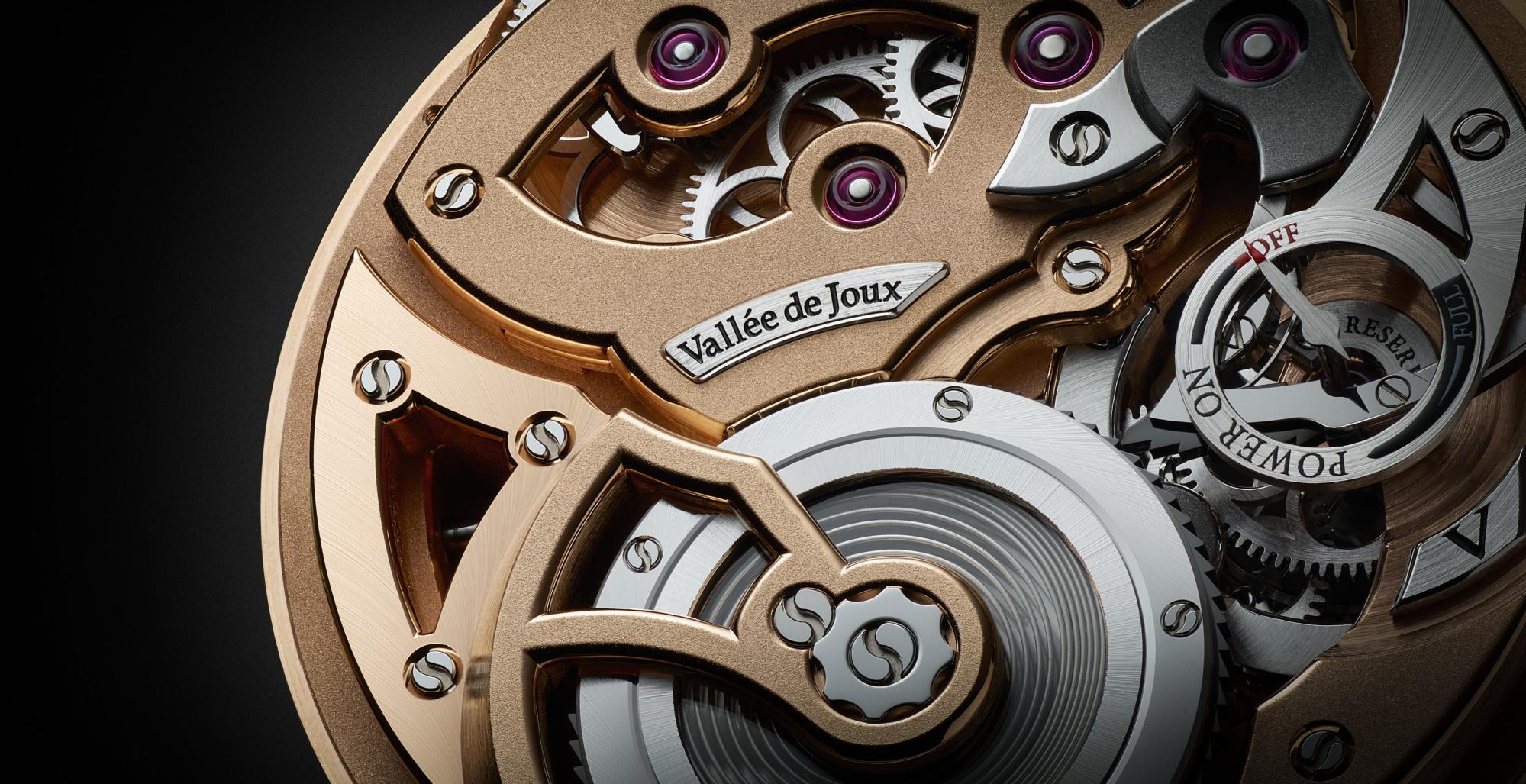 Watchmaking
The Vallée de Joux is the birthplace of Haute Horlogerie, which has been practised here for over two centuries. There are a number of ways to immerse yourself in this world of precision.
History
The watchmaking tradition of the Vallée de Joux owes its origins to the iron industry, whose presence in the region enabled the manufacture of timepieces from the first half of the 18th century, initially intended for large clocks. At the same time, the development of pocket watches prompted the first local watchmakers to train in the Lake Geneva region. On their return to the Vallée de Joux, they in turn instructed farmers, who began to divide their time between farming in the summer and making watches during the long winters. This is how the watchmaking tradition was born.
Watchmakers in the Vallée de Joux have made a name for themselves the world over thanks to their "grandes complications". Today, the most prestigious watch brands are still based in the region, while the Ecole Technique Vallée de Joux trains the watchmakers of tomorrow. At Le Sentier, the Espace Horloger tells the story of this industry, as well as its future, through modern, fun and interactive exhibitions.
Watch brands from the Vallée de Joux
The know-how of the Combiers (inhabitants of the Vallée de Joux) and their mastery of cutting-edge watchmaking techniques, known as "complications", have attracted the industry's biggest names, such as Audemars Piguet, Jaeger-LeCoultre, Breguet and Blancpain. Today, some twenty watch manufacturers are based in the region.
The first workshop of the Manufacture Jaeger-LeCoultre was created in 1833 by its founder Antoine LeCoultre. Audemars Piguet was founded in 1875 in Le Brassus by Jules Louis Audemars and Edward Auguste Piguet.
Breguet, one of the oldest watch brands still in business, was a latecomer to the Vallée de Joux. The Manufacture was a pioneer in the field of complications, its most famous creation being the tourbillon. Like Breguet, Blancpain joined the Vallée de Joux in the second half of the 20th century.
Watchmaking experiences