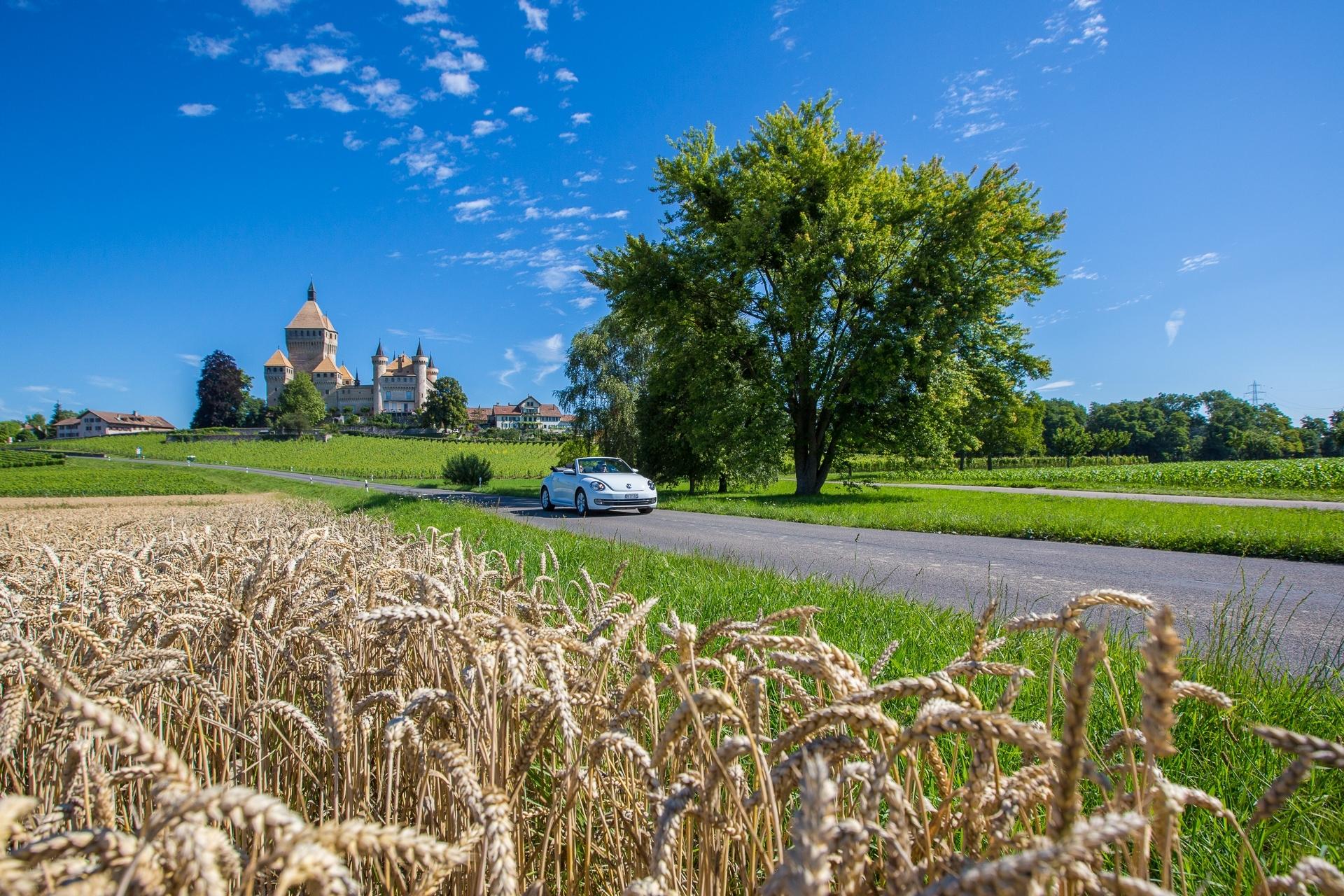 Take the road of the Grand Tour of Switzerland
On the Grand Tour of Switzerland, the road is your destination. This route will lead you 1,600 km through four linguistic regions, 5 alpine passes, 11 unesco world heritage sites, 2 biospheres and along 22 lakes. The perfect opportunity to discover and explore an epitome of Switzerland – its most beautiful sites and cultural excellence.
This route allows to discover the variety of the Lake Geneva Region landscapes because it travels the plain of the Rhône, the edges of the Lake Geneva and the "Lavaux UNESCO Terraces vineyards" and the "La Côte" vineyard. It continues then in Jura vaudois including the Vallée de Joux, to come down again in the Orbe plain. Once in Yverdon-les-Bains, it crosses again the Jura to reach Sainte-Croix before leaving the Region via the Col des Etroits. Having crossed the Cantons of Neuchâtel and Fribourg, it crosses again the Canton de Vaud border to reach the Pays-d'Enhaut.

Whether you arrive by car, train or plane, the city of Geneva, known for its non-governmental organizations, is the ideal starting point on the iconic route of the Grand Tour of Switzerland.

The route passes through two regional natural parc, Jura vaudois and Gruyère Pays-d'Enhaut and through major heritage sites.